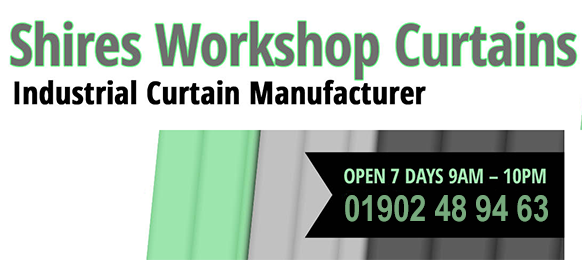 Body Shop Curtains
For quantity discounts and colours please call 01952 585859 7 days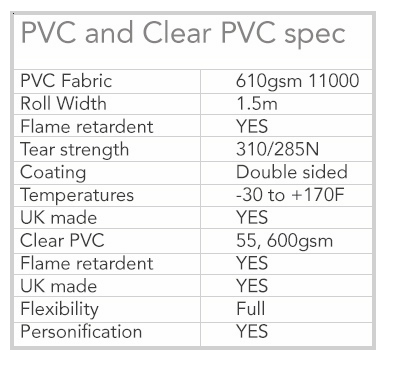 SIZES PER SECTION

PRICE

8ft high x 10ft width
up to 40 feet

£129

10ft high x 10ft width
up to 40 feet

£145

12ft high x 10ft width
up to 40 feet

£179

ANY SIZE & ANY COLOUR AVAILABLE

£CALL

All curtains provided with heavy duty tension wire, eyebolts and clamp clicks for tensions
All curtains can be in many colours and personalised
Full colour print available
FULL FIXING KIT INCLUDED
Any size available
We manufacture industrial quality body shop curtains to enable a clean, dust free and insect free are.  We use high quality 610gsm nylon based PVC which is treated against water penetration with a tough and flexible coating of Polyvinyl Chloride to both sides and is flame retardant.  We supply commercial Velcro for sealing, to ensure a superior fit, however enabling the curtains to be easily opened or removed when necessary.  We have a wide choice of colours including transparent.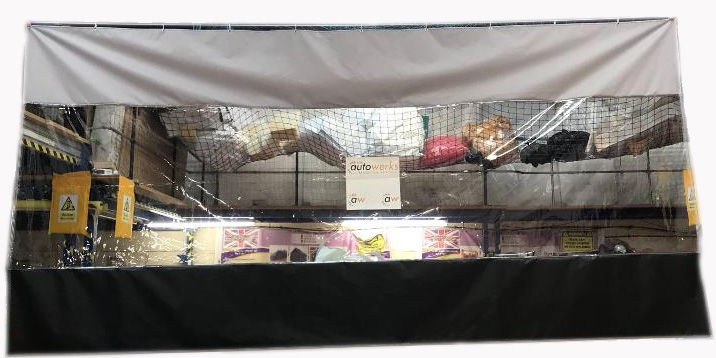 We supply a full selection of heavy duty PVC spraybooth curtains. We manufacture to your requirements. A fixing kit comes with every curtain. Quick delivery is not a problem as we use state-of-the-art cutting machine and digital print if required. We have been manufacturing PVC products for 20 years here in the UK.
You can email or call for a price for your specific requirements.  We need the size of the cover required in order to give you a quote.  We only use industrial twin needle sewing machines, to ensure a secure and professional finish.  We can print any signage, for example your company name and phone number on your curtain.
EMAIL OR CALL FOR PRICE.